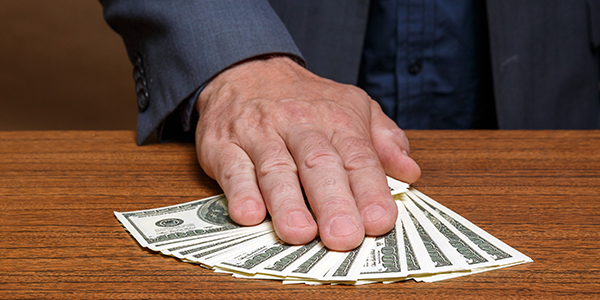 11 Sep

Old Insurance Policies: Don't Leave Money on the Table!

Many of ESA's clients know very little about environmental compliance. Often, they are unaware of their environmental situation — or their options. And, just as often, they are aware of the situation but actively choose to ignore it. We get it. Environmental issues can be a scary prospect. And avoidance is a common behavior today with our overwhelming schedules and myriad challenges to be dealt with on a daily basis. That's why ESA is not just a team of highly skilled environmental experts; we also act as trusted advisors and advocates to effectively address our clients' environmental challenges and to uncover hidden solutions that may help them recover some or all of the associated costs. Following is a narrative of a current environmental situation that illustrates how avoidance behavior can unnecessarily bring the sales process to a grinding halt… and how old insurance policies might reveal a dust-covered goldmine.

And the Winner Is…

One of ESA's commercial realtor friends recommended us to one of their clients. The client owns an automotive repair facility that has been at the same location since the 1970s. He wants to sell the property to prepare for retirement. Like many such facilities, it had once been a gas station. More than 20 years ago, the gasoline company paid to remove and remediate its underground storage tanks, and a letter of no further action (NFA) was conferred from the New Jersey Department of Environmental Protection (NJDEP). The environmental report, along with the NFA letter, was given to the property owner. The owner is aware of at least two remaining areas of concern that must be addressed to ensure the smooth sale of his property: hydraulic lifts remain below the garage floor, and an abandoned underground heating oil tank remains below ground.

As is ESA's standard procedure, we asked the property owner a series of questions to determine if he has access to what we call "other people's money" (OPM) that might offset the cost of his environmental projects (see our past article on Other People's Money). The first – and potentially best – source of OPM is old insurance policies written in or before 1986. Such policies do not include what is called the Absolute Pollution Exclusion — a commercial liability insurance policy clause that removes coverage of pollution that results from regular business operations. Additionally, pre-1986 policies were normally written on an occurrence basis. This means the policy will pay for a claim based on when the claim occurred, regardless of when the claim was reported.

As it so happens, the owner of this property has saved every insurance policy ever written on the property, including those written pre-1986. As a result, he may have just won the proverbial lottery. However, when it comes to the lottery, to get your money, you must claim your prize.

What Happened?

As one can imagine, insurance companies are very reluctant to pay claims against old insurance policies. Therefore, ESA urged the owner to retain an environmental attorney who specializes in pursuing such claims. This attorney will act as co-counsel to the owner's real estate attorney. It is the job of ESA and the environmental attorney to gather evidence that proves that environmental impacts occurred when these old policies were in force. The first step in that process is the Preliminary Assessment (PA), a relatively inexpensive form of due diligence that examines the history of a property, identifies other potential areas of concern, and will determine if the NFA issued for this property's former gasoline tank removal project will pass muster pursuant to the regulations and guidelines contained within the Site Remediation Reform Act (SRRA).

To date, the owner has taken no action. He has not accepted ESA's proposal, nor has he (to our knowledge) spoken with any potential environmental attorneys. He is plagued by "what ifs" and is, therefore, exhibiting classic avoidance behavior. Even though he wants to capitalize on his real estate asset and retire, and even though he is confident that ESA knows how to remedy whatever environmental issues might exist on the site, his fear renders him unable to move forward in the process. The realtor continues to present the owner with opportunities, but, until he addresses his environmental issues, he is, in effect, leaving his lottery winnings on the table.

What's Next?

When ESA eliminates environmental issues, the owner simultaneously eliminates some of the greatest impediments to the sale of his property. By doing so, the likelihood of receiving the maximum sale price for the property is significantly increased. Therefore, when ESA encounters avoidance behavior in a client or potential client, it is our responsibility as client advocate to outline in detail the environmental compliance process in the hopes of alleviating the property owner's fears. We work collaboratively with their selected environmental attorney and ensure that the owner remains informed through the entire process.

ESA has led countless clients like the one described above into environmental compliance. In this instance, the owner is sitting on a winning ticket through which ESA and the right environmental attorney can leverage other people's money to the client's great advantage – we're just waiting for the owner to claim his prize.

The Moral of the Story

Even clients who know all the variables are stacked in their favor can become frozen with fear when it comes time to act. In such cases, rarely does their procrastination serve them well. That's why it's imperative to work with an experienced team you can trust — and to listen to their advice. And, if you decide to do nothing, do so because it is a decision reached after weighing all the facts, not because you are immobilized by uncertainty.

—

Do you or your clients have unaddressed environmental concerns? Let ESA environmental consultants help you explore ways to minimize your out-of-pocket costs and maximize the value of your real property assets. Call to speak with a client advocate today: 743.469.8888.